MONICA BLACK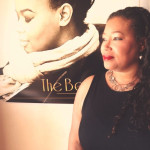 I grew up in a musical and theatrical family where it was a requirement that you could read music, play several instruments and perform on stage. I went to Berkeley High school and played in the concert, jazz and marching bands. Attended TSU to study music and marched with the "Aristocrats of Bands" as I continued my studies with wood winds and the piano.
Fast forward to the 90's and I'm living in New York City working in corporate America experiencing the Jazz, Hip Hop and Rap Timeline from the 1990 -1999. I have a point of reference for the successful independent artist you want to become, and I want to be the one to help you get there. I have combined my extensive corporate experience (human resources, marketing, relationship management and talent development) and my creative passion to show you how to position yourself in the business of music and creatively help you enhance what works on stage with the following components:
Guidance, Direction, Support
Nurturing artist clarity, identifying strengths, addressing and correcting weaknesses and sharing real world music industry insights. My expertise and service attitude helps artists move their career forward with confidence, clarity and control.