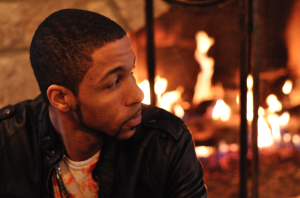 Born in 1986 in Saint Louis, Marty Griptite has quickly emerged onto the scene with a fire and hunger unmatched. With years of experience in production, engineering, and writing, Marty takes the aspect of all around artists to a new level. In 2013 he has produced several tracks for multiple artists in various markets, regions, and countries, landed his song on five different bi-coastal mixtapes, reached number 25 on reverbnation charts in his city, and much more.
You can find Marty's work on numerous popular social media sites such as myspace, facebook, reverbnation, and soundcloud. You can also find him on soundclick displaying his production skills.
Most recently Marty joined the TBeats team and is collaborating in studio as we speak.
Visit Marty's website here: www.martygriptite.com
Watch Videos from Marty Griptite