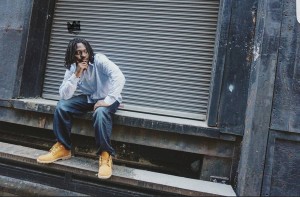 Spoken Word Artist, Songwriter, Painter, Performer, Clothing Designer and Chef, Jamar "Marcy Lotto" Brent is an up-and-coming rap artist hailing from Kansas City, Missouri,   infamously known to many as "Killa City Misery" due to its high murder rate.
Marcy Lotto got his start in music after being gunned down at the age of 19 years old. Being on life support in a medically induced coma and a number of surgeries later, he knew he was a survivor and nothing in this world could keep him down. At that time in his life he made up his mind to follow his passion in music.
After a long and oftentimes painful recovery, Jamar earned the nickname Lotto from another local artist by the name of Young Kcreeper who felt as though he was lucky to be alive. Growing up, his mother affectionately called him "Mar Mar"; he would later combined the two nicknames and begin his journey in music as Marcy Lotto. Adding the letters C and Y because he felt that people should see why he was so fortunate.
Jamar says that as a kid he grew up in what many refer to as the "golden era" of hip-hop, forever intrigued by the great artist of the 90s, he knew he would always love the music. As a youth he gained notoriety for his energy and battle raps in the juvenile justice system. He spent much of his youth in a number of group homes and facilities harnessing his craft, not yet seeing it as an outlet to make his mark in hip-hop. Different from many artist, Marcy Lotto started in a unconventional way by writing poetry at the age of ten with influences of great literary geniuses such as Langston Hughes and Maya Angelou.
Marcy Lotto has a very unique outlook on life, painting vivid pictures of a troubled youth looking for a way out only to be pulled into a life of heart ache and pain. Often times showing the dark side of life, he still manages to stay a joyful and entertaining person.
With six great bodies of work, Marcy Lotto stays grinding with mixtape after mixtape. His first mixtape "Da Practice Cake" did very well independently with sales as far away as Japan. He's collaborated with many artist such as Bay Area legends Mistah F.A.B and Rydah J.Kylde.
Marcy Lotto is a member of the super group Highway Mafia known for their guerilla marketing approach with sales through the roof. His drive is unmatched and it's a guarantee that he will continue being a rising star.